Arrow
By Sharan Matharu
Arrow – what is the deal with this show? And should we be watching it? (Yes.)
I've been feeling slightly swamped with superheroes recently, everywhere I turn I seem to find one. Spiderman, Batman, Superman… They are EVERYWHERE. So when my cousin recommended watching Arrow, I have to admit I didn't have high expectations.
I watched the pilot, and I wasn't impressed. I felt like the acting was cardboard and I couldn't quite get on board with the premise, but after being pushed by said cousin, I carried on with it. Like most programmes, the pilot doesn't do the series justice – as the story developed I found that it became much more interesting (also you can't help but be impressed by Stephen Amell's physique – MUCH ABS).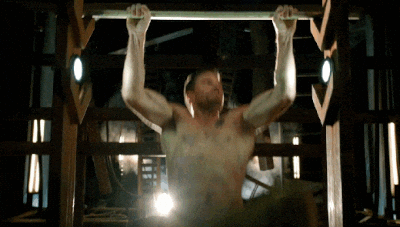 The first season ended up being great, the finale was epic and unexpected – which is exactly what you want with a season finale. I'm not going to tell you what happens, but it has John Barrowman in it – so that should hopefully sell it for me.
The second season is even better, the stories become more in-depth and you get a lot more history about the characters. Also, for any fans of Smallville you'll be happy to know the Lex Luthor's old mansion appears again as the home to the Queen family! Though the mansion is the same, the two programme's are very different – Arrow is much darker and has a protagonist who is conflicted with defining what is right and what is wrong.
I am not a big reader of the comics, so I don't have that image already painted in my mind – maybe you're a fan of the comics and you enjoy/hate the series? Share, share, share – nothing like a good conversation to make your day!